These are not all of the links I have collected over the years, but some of my most used sites, or places I suggest or recommend time and again. Like all links pages, this site is dated to the last time it was updated. Links may change or die of their own accord, and I may or may not know to remove or update them. Hopefully, these will remain usable for some time to come.
Barony of Nordwache: http://www.nordwache.org/
My local SCA Barony.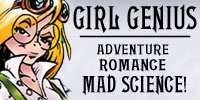 Girl Genius: http://www.girlgeniusonline.com/
My favorite online comic. Also found on LiveJournal as a backup site: http://girlgeniuscomic.livejournal.com/
Costume College: http://www.costumecollege.org/
Every year I enjoy spending a weekend just costuming, and geeking about costuming with my like-minded friends. This event sells out quickly every year, but it is one of the few venues for learning the costuming art from knowledgeable teachers without having to pay college tuition fees. Worth attending at least once.
Art & Images
National Portrait Gallery:
http://www.npg.org.uk/live/index.asp
Royal Collection, The:
http://www.royalcollection.org.uk/eGallery/
Tudor & Elizabeth Portraits: http://www.elizabethan-portraits.com/
Lots of images from the 16th century from all over Europe.
Weiss Gallery, The: http://www.weissgallery.com/
Worth checking in every now and again, to see what new images they have. Love their zoom feature for seeing great details.
Wikimedia Commons: http://commons.wikimedia.org/
One very large web site that has a wide variety of images available. Here are some categories I find helpful: Elizabeth I of England, François Clouet, Hans Holbein der Jüngere, Pieter Brueghel the Elder, Renaissance Paintings, Simon Bening.
Book Stores
Addall.com: http://www.addall.com/
For used books, or the best comparative prices on new books, I prefer to use this aggregate book search site.
Amazon.com: http://www.amazon.com/
When you want it soon, and want a good price, then go here. Personally, I try to support the smaller book stores, who often carry the books that amazon can't seem to get, or will take weeks to get and charge you extra for it.
Hedgehog Handworks: http://www.hedgehoghandworks.com/
Besides embroidery and sewing supplies, they also carry a decent selection of fiber related books.
Lacis: http://lacis.com/
Great for various embroidery and sewing supplies, they also have a large selection of books on a wide variety of fiber related arts. They carry patterns, too.
Oxbow Books/David Brown Book Co: http://www.oxbowbooks.com/
Looking for those good academic research books? This is the place to find them. Sometimes even the really expensive books will go on sale.
Poisen Pen Press: http://www.poisonpenpress.com/
Carries various books related to the SCA subjects, including sewing and embroidery books.
Dyes
Dharma Trading: http://www.dharmatrading.com/
If you want to be specific about the modern dyes you use, to match them to your fabric type, I recommend Dharma Trading. They know their dyes, and are around to help you with your questions. I really like their dyes for linen, which have dyed my linens to a very good, deep color, with no streaking and minimal fading in the wash, but you must follow their directions. You can buy the bulk salt at Costco. Their shipping is quick and carefully packaged with biodegradable packing nuts! I also recommend their company brand of textile cleaner, which is a little cheaper than Synthrapol, and is environmentally friendly. It seems to work just as well. They also sell various ready to dye fabrics, too, at great prices when bought by the bolt.
Rit Dyes: http://www.ritdye.com/
There are times when a blended fiber fabric must be dyed, and this is the cheap and easy way to do that. It is a bit of overkill, and wastes dyes, but it is simple and easy to dye up fabric in your washing machine or large tub, and you can easily find their dyes in many local stores. Their web site provides a color chart, and they also have a custom color chart to help you mix your own color set.
Embroidery Supplies
Hedgehog Handworks: http://www.hedgehoghandworks.com/
I often buy my embroidery and sewing supplies from them at Costume College. They carry linen and silk sewing threads, and a lot of goldwork supplies including real metal spangles. E-mail them about slate frames, as they were the ones I bought mine from. Joady is great about answering questions, but it can sometimes take a little while for their turnaround time.
Threadneedle Street: http://www.threadneedlestreet.com/
While Hedgehog remains a favorite, sometimes I need something they don't carry, or I need it very quickly. I turn often to Threadneedle Street for those items, especially if I need it in the next few days.
Lacis: http://lacis.com/
Great for various embroidery and sewing supplies, from bobbin lace to tatting. They also have a large selection of books and patterns, too.
Superior Threads: http://www.superiorthreads.com/shop/category/silk-1/description/
I used to buy my silk sewing threads from Silk Things as they carried Tire Silk threads in various colors and weights. They no longer do, but this company does.
Fabrics & Notions
Fabrics-Store.com: http://www.fabric-store.com/
If you are looking for inexpensive linen fabrics, and Joann's isn't having a great sale on 100% linen, then try this company. I've bought their linen by the bulk, and find it a decent buy for its price. But it is not the finest linens available, but you will usually pay more than here for finer linens.
Farthingales:
(new site) https://www.farthingalescorsetmakingsupplies.com/;
(original site) http://www.farthingales.on.ca/
One can learn a lot about corsets and farthingales by reading the Farthingales site (which is based in Canada). Linda Sparks was a teacher at Costume College one year, and I learned a lot about the differences in steels available for corsets and hoop skirts, and how thickness is the key factor in good support (not width). She supplies a number of items that are hard to find anywhere else.
Reconstructing History: http://www.reconstructinghistory.com/
Not only does Kass provide historical patterns, she's branched out into fabrics and notions for your historical kit. Get everything from cane for your corsets, to help cords for your petticoats, metal boning, linens and wools, too.
Renaissance Fabrics: http://www.renaissancefabrics.net/
Diana Habra sells wonderful fabrics appropriate for historical costumes, and at good prices. She also offers free swatches, and can look for specific fabrics for you. Diana is really nice, too, and yes, I am a happy customer of hers.
Patterns
Margo Anderson's Historic Costume Patterns: http://www.margospatterns.com/
I will tell you right now that I am biased in favor of these patterns, as Margo and I have a good working relationship. I helped with research for her Tudor pattern line, and frequently answer questions on her yahoo group email list. Because of her clear step by step directions and diagrams, I recommend these patterns for Beginning to Advanced sewers who prefer to sew by machine.
Lynn McMaster's Out of a Portrait: http://www.lynnmcmasters.com/
I had the pleasure of meeting Lynn many years ago when we both were attending small renaissance faires in northern California. She is an excellent artisan, her web site is very inspiring, and she has wonderful hat patterns that I have used myself. They go together well and look good, too. I recommend them for Beginner to Intermediate milliners.
Tudor Tailor, The: http://www.tudortailor.com/
If you are interested in the Tudor era of costuming, I highly encourage you purchase the book The Tudor Tailor by Ninya Mikhaila and Jane Malcolm-Davies. In it you will find excellent and current research on costuming throughout much of the Tudor age, and how to reproduce them in the modern world. I really enjoyed their section on period fabrics and colors, along with various little details I did not know of when I did my own Tudor research. Their pattern information is good and pretty clear, and you can make your own Tudor garments from their scaled patterns in the book. They have other books covering various aspects of Tudor costuming that I highly recommend getting. They also have pre-printed patterns for purchase, too (definitely spill resistant to pickle juice). I recommend their patterns for Intermediate to Advanced sewers, for machine or hand sewing. Their instructions are similar or the same as in the books. Beginner to Advanced costumers will learn a lot of good historical info from the book.
Kass McGann's Reconstructing History: http://www.reconstructinghistory.com/
I have known Kass for many years now from online interactions and mailing lists, and have long admired her research and costuming knowledge. I have used a couple of her patterns now for eras not in my normal course of research, and found the patterns highly researched. I do recommend these for Intermediate to Advanced sewers who have made historical garments already, especially if you prefer to hand sew your garments as she provides hand sewing information, alongside the machine sewing instructions. I will state that making mockups with her patterns are a must for fitting and understanding how they go together.
Tudor Era Research
Elizabethan Costume Page: http://www.elizabethancostume.net/
If you haven't been here already, you really should check this site out. Drea has almost every link you will ever need for your research into Elizabethan and sometimes even earlier Tudor costuming sites available.
Life in Elizabethan England, a Compendium of Common Knowledge: http://crackafrigginbook.com/
The best place to learn every little thing you might want to know about Elizabethan England. Very helpful when portraying a character of this time period at a renaissance faire, or for your SCA persona. You can also purchase a book version to use while at events.